Toucan - Reception & Year 1
'There was a mysterious string in Reception/YR1, we followed it to find a balloon and inside was a key. What could it unlock?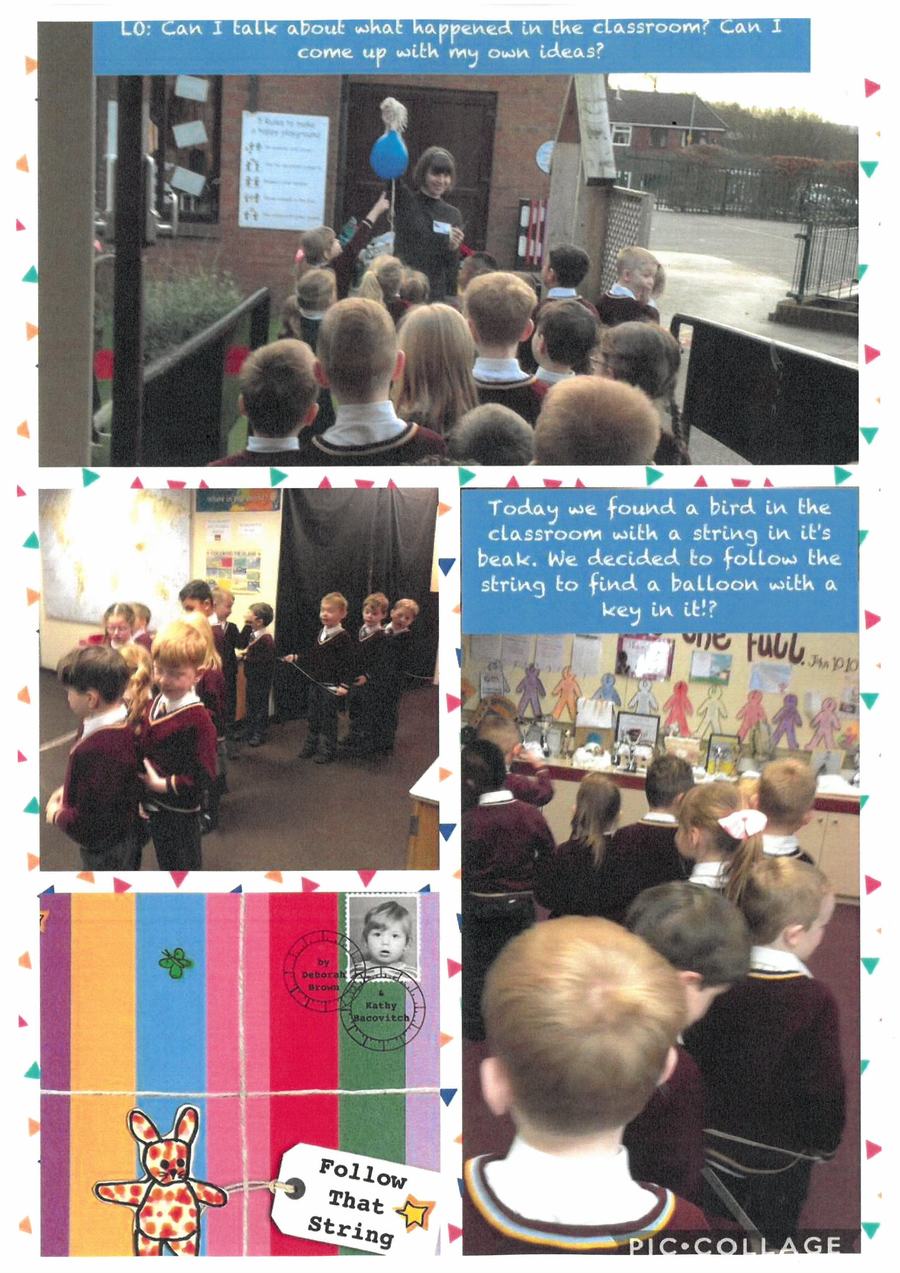 Last half term the Reception/ Year 1 children focused on the topic 'houses and homes'. They have built different models using a range of construction materials whilst role playing in the builders yard and have created a junk modelling display of their houses.

They have been investigating properties of different materials and doing experiments to find out which materials are waterproof.

The children have really enjoyed particular stories in this topic especially 'The 3 Little Pigs' and have been acting it out with different resources.

Reception/ Year 1 have also loved learning about the season changes in Autumn, going on nature hunts around school and doing maths activities with natural objects.
Timetable
Monday Tuesday Wednesday Thursday Friday
Literacy Numeracy Literacy Numeracy Computers
Phonics Phonics Phonics Phonics Phonics
Literacy Numeracy Literacy Numeracy Computers
Reading Reading Reading Reading Reading
RE PE Topic Science Topic
PE for Mrs Ballan's Toucan class is on Tuesday
Pupils will need PE Kit - black shorts, white t-shirt and black pumps.
Reception and year one came to class to find a washing line with some underpants and a talking parrot!?
After reading the story Pirates love underpants we've written some lovely rhyming sentences to help the parrot finish his story.